FAT files recovery software is powerful yet easy to use tool to recover deleted files and folders (including text files, songs, audio-video files, pictures etc) from hard disk drive formatted on FAT file system. Windows FAT data supports recovery of deleted files and folders emptied from the recycle bin folder or deleted using shift + delete keys.
Data recovery software is non-destructive and read-only utility that helps user to retrieve lost data after accidental deletion, software malfunctioning, logical failure from hard disk drive formatted on FAT16, FAT32 file system with support to Windows Operating System.
FAT Files Recovery Software Screenshots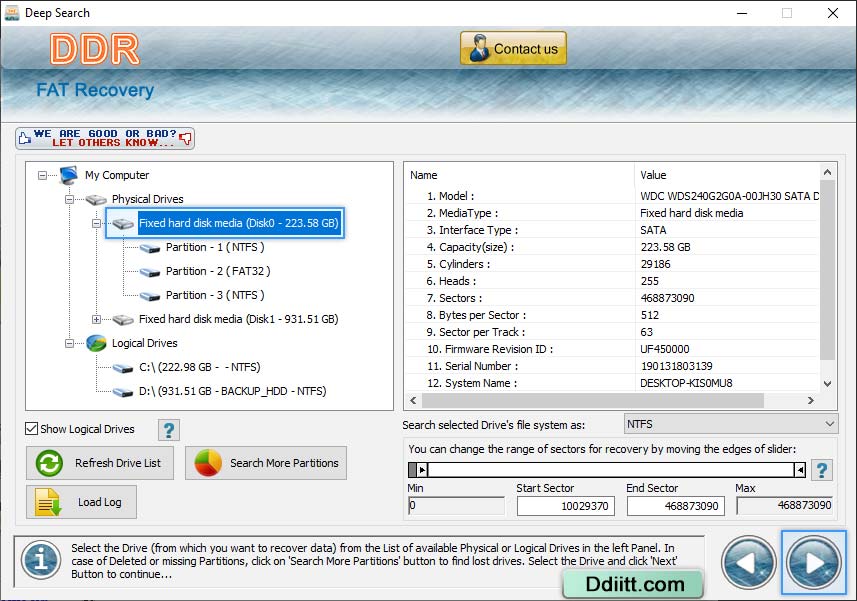 Software Features :-
Retrieves lost or missing files, directories, sub directories from Hard disk drive partitioned on FAT file system.
Provide Standard Search and Advance Search disk scanning technique so that user can select any searching technique and perform data recovery.
Hard disk drive recovery tool revive data in tree like hierarchal structure.
Supports all major hard disk brands including Seagate, Western Digital, Samsung, Hitachi, Fujitsu, Toshiba, IBM etc.
Works with all Windows hard disk drive standards such as IDE, SCSI, EIDE, SATA etc.